Trusted Pest Management In Reno, Nevada
Here in Nevada, we enjoy year-round sunshine and a semi-arid climate that makes living and working here very pleasant. Though these conditions might make for a nice day in the sun, they are also quite conducive to pest activity. Local pests populations are looking for sources of food, water, and shelter in the area, and their first stop is our homes. Here at Natura Pest Control, we are committed to providing homes across the state of Nevada with complete pest control solutions. Our expert pest technicians are proud to offer the most extensive pest control services in the area, providing comprehensive solutions, such as:
As the natural leader in effective pest control, the team at Natura is proud to provide organic hybrid services that you can trust throughout the year. We are proud members of the NPMA, and we hold ourselves to a very high standard of service. Contact us today to discuss your residential pest control needs.
Home Pest Control In Reno, NV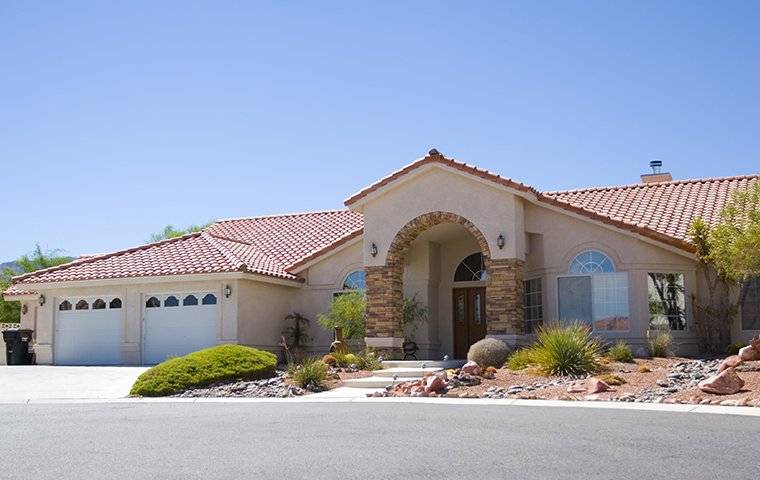 All Reno, NV properties are vulnerable to pest infestations, and it's important to secure property protection.
Owning a Reno, NV home is truly a delight, that is until pest activity becomes a part of the equation.
That's why it's so important to secure ongoing services from a team of highly qualified pest professionals. Our residential pest solutions currently protect over 8,500 local homes from infestations.
Through the use of tried-and-true IPM (Integrated Pest Management) strategies, we're able to provide extensive treatment to the interior and exterior, providing continued protection you can trust.
Call us to get your free home quote and inspection.
Are Bed Bugs Detectable In Your Reno, NV Home?
Bed bugs are parasitic pests that like hanging out in your sheets and linens, just waiting until you are asleep so they can feed on your blood. The earlier you're able to detect bed bug activity, the sooner you can address the problem and minimize the spread of the infestation. Since they're nocturnal, it can be hard to catch bed bugs in the act of feeding, but there are a few signs that you can be on the lookout for. If you wake up and discover a line of small, red bites on your body, you may have bed bugs. These parasitic pests also leave behind bloodstains on sheets, as well as excrement spots in active areas. They also leave behind eggshells, which they shed in their harborage areas throughout their life cycle.
If you notice any of these signs, you likely have a bed bug infestation on your hands. The most effective and efficient way to deal with bed bugs is to contact the professionals. The team at Natura Pest Control will thoroughly identify and exterminate all bed bug activity from your property, so you can finally sleep through the night worry-free. Get in touch with us today to discuss your bed bug control needs; we look forward to helping you.
Helpful Ways To Minimize Your Exposure To Mosquitoes In Reno, NV
Mosquitoes are more than just nuisance pests. They are parasitic vector-pests that can be extremely dangerous. Many of us think the most harm mosquitoes do is give you an uncomfortable bite, but there are much worse threats to consider. These vectors expose you to a long list of mosquito-borne illnesses. That's why it's smart to be proactive in your prevention efforts.
If you want to take preventative action, make sure to apply insect repellent and wear DEET or permethrin-treated clothing when spending time outdoors. Be sure to keep windows and doors closed when possible and, if open, make sure all protective screens are intact. You should also eliminate sources of standing water around the property to reduce potential breeding sites.
The most effective form of mosquito control and prevention is professional pest solutions. Here at Natura Pest Control, our team is dedicated to keeping your property mosquito-free throughout the year, so you are fully protected from these dangerous vector pests. Get in touch with us today to schedule your thorough inspection, and we'll get the ball rolling.
Request A Free Consult Today
Complete the form below to receive more information about any of our plans or services. A member of our team will be in touch within 48 hours.