Complete Pest Management In Border Town, Nevada
Are you tired of dealing with pests around your Border Town home? Are you looking for an effective way to handle pest problems without the excessive use of unnecessary chemicals? If so, the professionals from Natura Pest Control have you covered. We work hard to eliminate pests using natural products. With years of experience in the pest control industry and a commitment to the communities we serve, Natura Pest Control is the right choice for all of your residential pest control needs. Don't wait for pests to threaten your quality of life. Instead, reach out to Natura Pest Control for ongoing pest control solutions you can trust!
Home Pest Control In Border Town, NV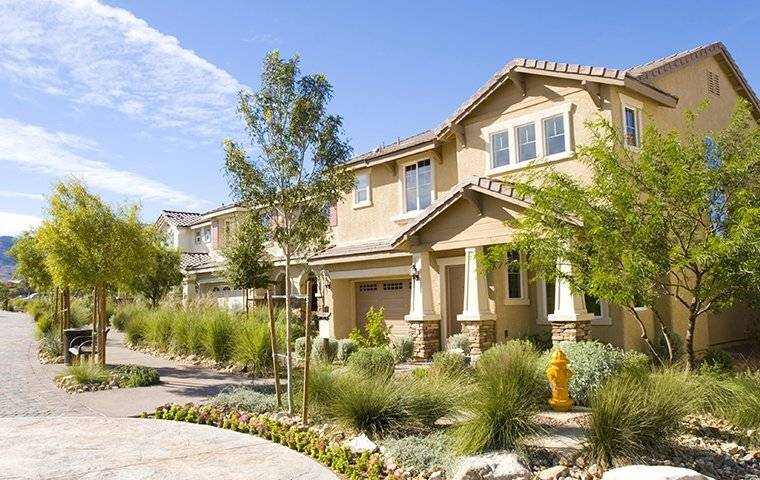 As a homeowner, protecting your Border Town home and family from harm is your top priority. But when rodents, insects, and spiders take over your residential property, they put both your home and family at risk.
If pests are causing problems in and around your Border Town home, don't hesitate to contact the licensed pest technicians here at Natura Pest Control. We are a family-first business, which means we care about your family like our own.
By utilizing natural products and proven methods of control, we'll eliminate your pest problems in an eco-friendly manner.
Say goodbye to cockroaches in your kitchen and mice in your attic when you turn to the professionals here at Natura Pest Control today.
What Attracts Earwigs To Border Town Homes?
One of the most frightening things about earwigs is the superstition that they'll burrow into your ears while you sleep and lay eggs in your brain. Thankfully, this is nothing more than a common myth without any scientific basis. Earwigs also have a frightening appearance, with long, sleek bodies and a pair of large pincers extending from their abdomens. Although many people are fearful of earwigs, it's important to understand that they are nuisance pests and pose no significant threats to humans.
To prevent earwigs from invading your Border Town home, it's beneficial to identify what might attract them in the first place. Earwigs are highly attracted to moisture, which means eliminating sources of excess moisture is vital. Repair leaking pipes and drains, install weather stripping on all exterior doors, and clear thick foliage away from your exterior walls so that the sun can dry the moisture around your foundation. The most effective way to deal with an earwig infestation is to implement professional pest control services from Natura Pest Control. We're ready to find a solution that will keep your Border Town home pest-free throughout the entire year. Reach out to us today to learn more about our excellent pest control options or request your free estimate.
How To Prevent Cockroach Infestations In Border Town
Few pests are as disturbing and filthy as cockroaches. These large, oval pests are known for introducing a wide variety of harmful bacteria, pathogens, and parasites into homes and businesses. Cockroaches will eat just about anything, including garbage, feces, sewage, and carrion. They pick up dangerous bacteria on their legs and bodies while crawling around in unsanitary areas, which is then brought into your property when they invade.
To avoid dealing with cockroaches in and around your Border Town property, keep the following cockroach prevention tips in mind:
Eliminate all sources of excess moisture by repairing leaky pipes and installing dehumidifiers. Like many pests, cockroaches thrive in warm, moist environments.
Remove sources of food by keeping your garbage cans sealed, picking up uneaten pet food, storing your leftovers in airtight containers, and cleaning crumbs out from under your heavy kitchen appliances regularly.
Reduce points of entry by sealing gaps and crevices in your foundation and around your doors, windows, and exterior walls.
When it comes to keeping cockroaches away from your Border Town home, prevention tips are helpful, but they aren't always 100% effective. To ensure your property is protected from cockroaches and other common pests throughout the entire year, partner with the skilled pest technicians here at Natura Pest Control. We're happy to find the right solution for all of your cockroach control needs.
Request A Free Consult Today
Complete the form below to receive more information about any of our plans or services. A member of our team will be in touch within 48 hours.